The Vermont Historical Society developed the Vermont History Explorer to assist students studying Vermont history and teachers teaching Vermont history.

This project was made possible in part by the Institute of Museum and Library Services ARPML-250487-OMLS-22.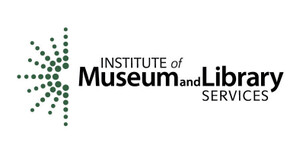 Thank you to the 2020 Sponsors:
National Life Group Foundation, Inc.
Robert F. Cooper Foundation
Thank you to the 2010 Sponsors:

A.D. Henderson Foundation
Alma Gibbs Donchian Foundation
Flow of History, A Teaching American History Project
Jack and Dorothy Byrne Foundation
Thank you to all the educators who provided suggestions and shared their expertise during the initial development and the redesign of the site.
Please send questions, comments and suggestions to education@vermonthistory.org.
Materials on the site are targeted for students in 3rd and 4th grade. Teachers and home study educators are encouraged to adapt the materials and use resources as appropriate for students at other grade levels.

Unless otherwise noted, historic artifacts, images and documents are from the collections of the Vermont Historical Society. Content may not be reproduced without consent from the Vermont Historical Society, except for educational use in classrooms and homes. To request permission to use materials for other purposes, contact education@vermonthistory.org. Resources from other collections including the Library of Congress are linked. Consult the original source for additional details and permissions.
See the bibliography for a list of sources consulted during the development of this site. For primary sources in the collections of the Vermont Historical Society, see the VHS Library online catalog and the VHS Museum online catalog.